You may have heard the news already: the brand new hospital ship Global Mercy is coming to the Netherlands at the end of this year.
As a fifteen-year-old girl I also visited one of the earlier ships of Mercy Ships, the Anastasis, in the port of Rotterdam. That visit made a big impression on me. I found the idea that you could contribute something very practical to people who need it quite a special thought. There, on board, I decided to become a dentist.
My name is Marijke Westerduin. I work as a dentist, teacher and volunteer with Mercy Ships. Via internet from the Netherlands, I teach students at the newly established Dental Clinic in Guinea how to become better in their profession. I would like to tell you about that in this article because it's a message of hope. Despite the global crisis, Mercy Ships' work continues to bring and improve healthcare to and in Africa.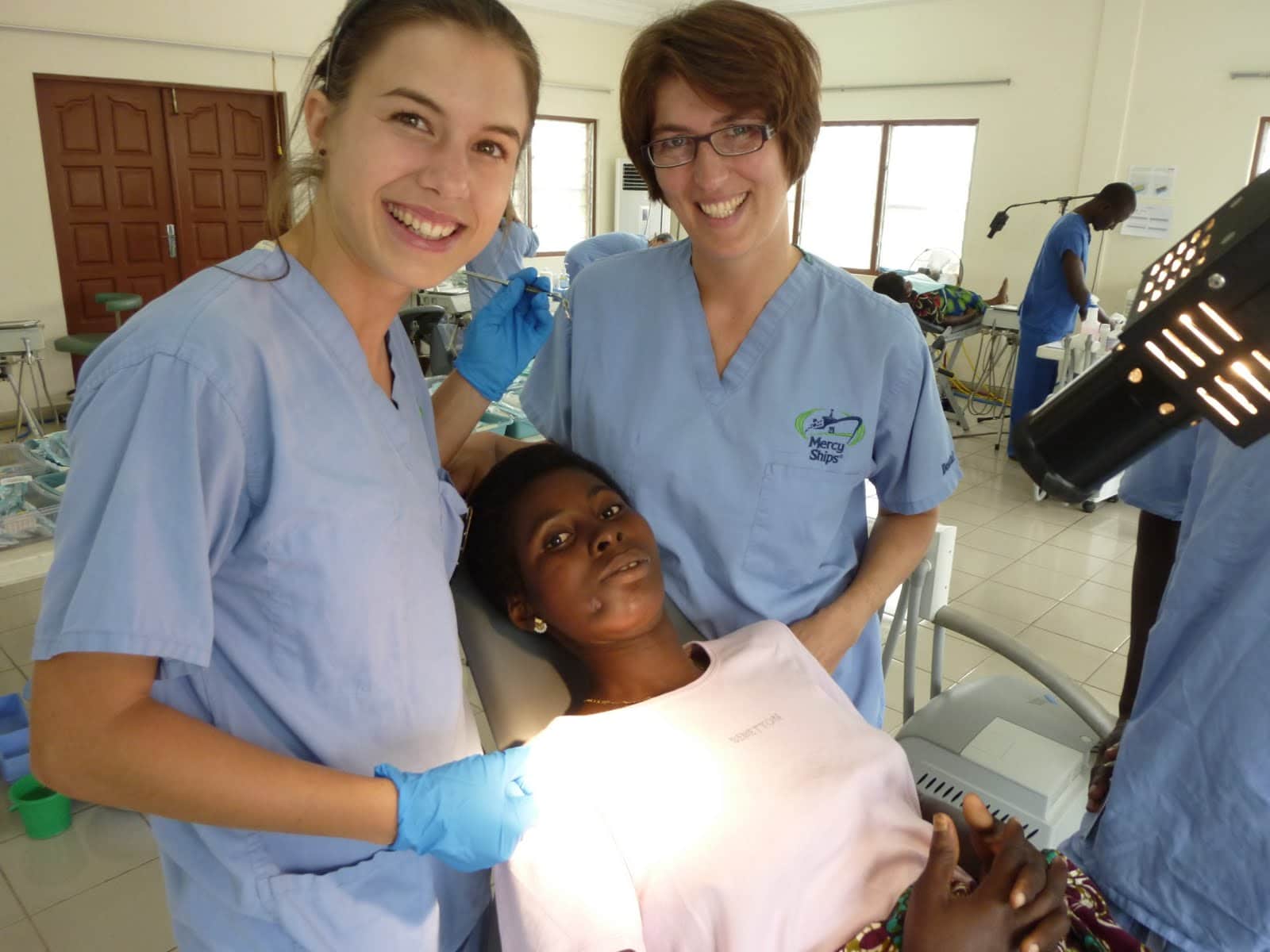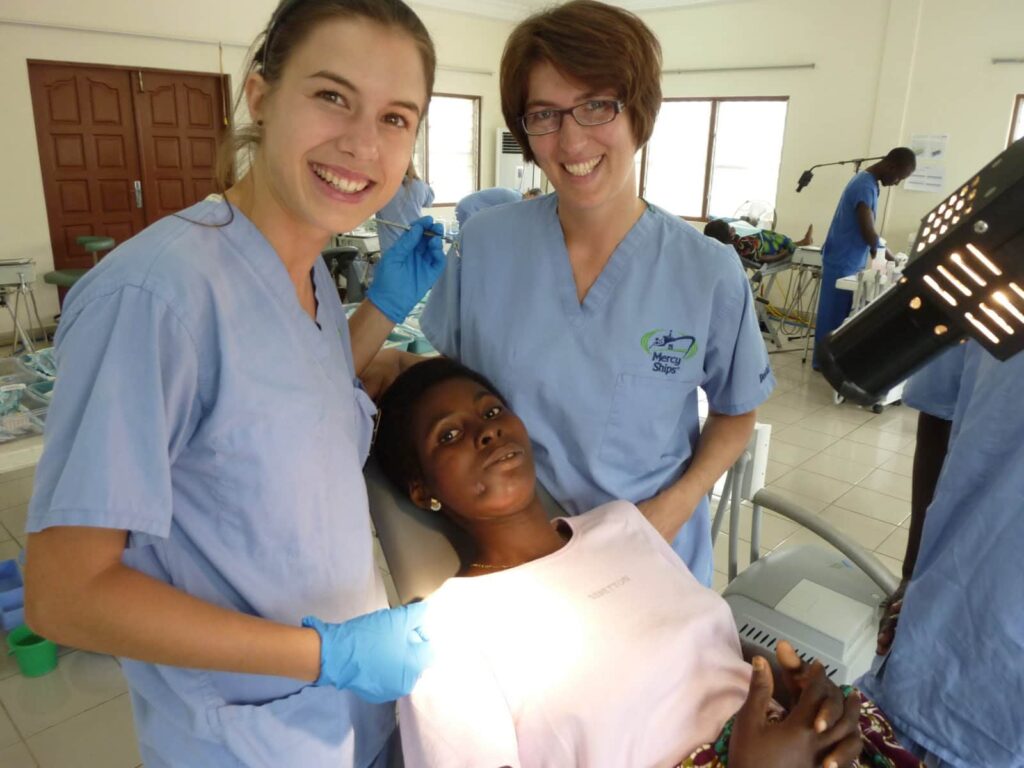 Off to Guinea instead of Liberia
The effects of Covid-19 have meant we all have had to adjust and postpone many plans. My family and I were also overtaken by the pandemic. Together with my husband Harmen, daughter Naomi (9) and son Ruben (6), I would have boarded the Africa Mercy in the summer of 2020 to be part of a project to provide oral care in Liberia. Unfortunately, this was postponed until further notice due to the virus pandemic.
"Stengthening local health care even if the ship is no longer in a country"
Online teaching
An old acquaintance crossed my path soon after, David Ugai. I met this American dentist on an earlier trip for Mercy Ships when I succeeded him as leader of the volunteer dentist team at that time. Following his work period in 2019, David built a training clinic at the Gamal Abdel Nasser University in Guinea. There in the only dental school in all of Guinea, students received practical lessons for the first time. During our meeting, David asked me to teach these students online. This is an example of how Mercy Ships prefers to work, by strengthening local health care even when the ship is no longer in a country.
Three cameras
I now give practical lessons from the Netherlands two days a week. This is very advanced with a virtual machine called the Telehealth. With three different cameras I can watch live what the students are doing and give them instruction as they work. Outside of the lessons themselves, what is striking to me are the many mouth problems, even with some students themselves.
Impressed
It is very special to see how motivated and eager to learn these students are. I try to attune to their learning process and practical situation as much as possible by asking a lot of questions. Once a week, I can deepen a topic through an online lesson to the whole group. I also give the students assignments that they can work out on the available laptops. I am impressed with how professionally the clinic has been set up by Mercy Ships. Everything is arranged to provide good education down to the last detail.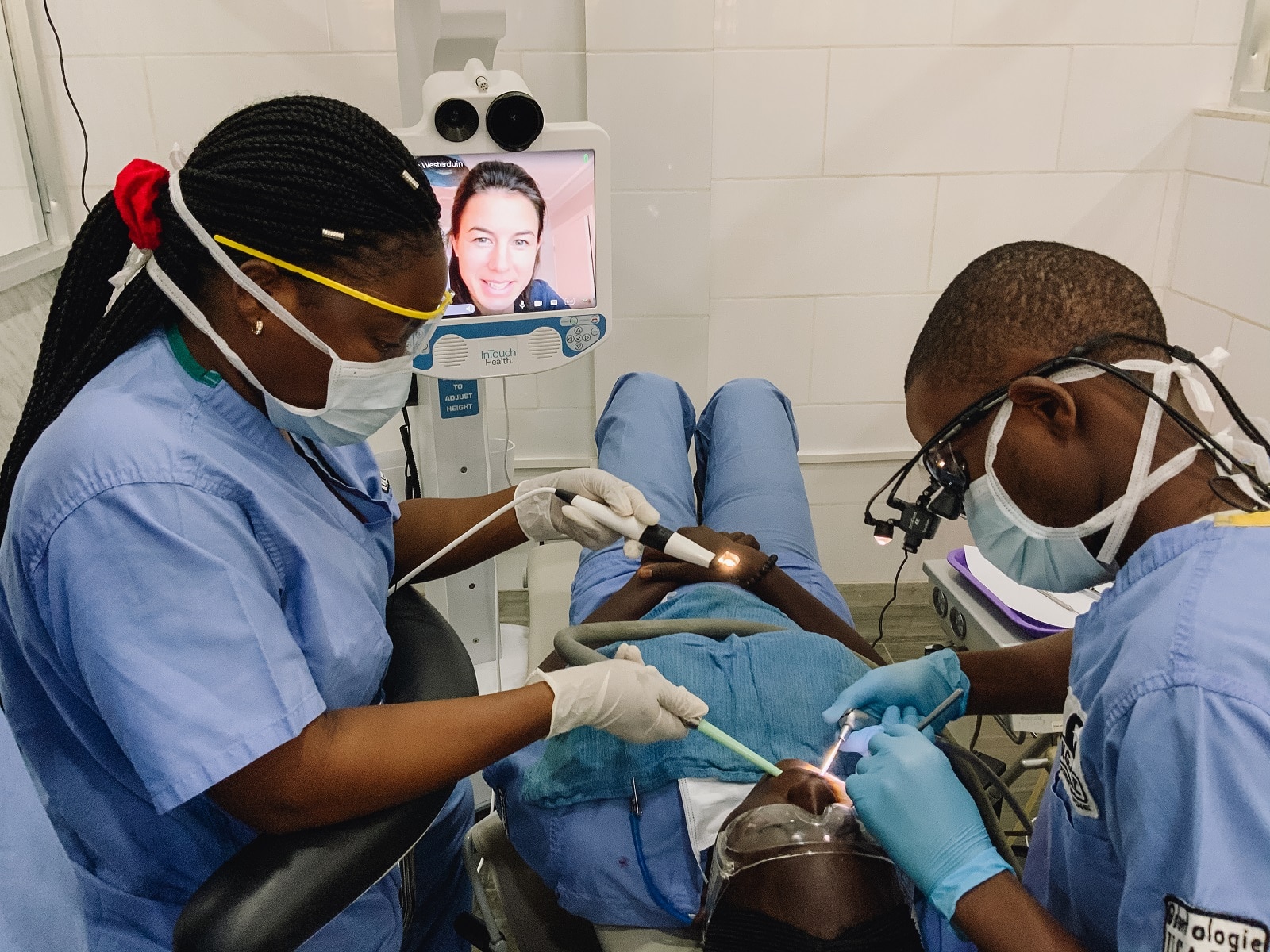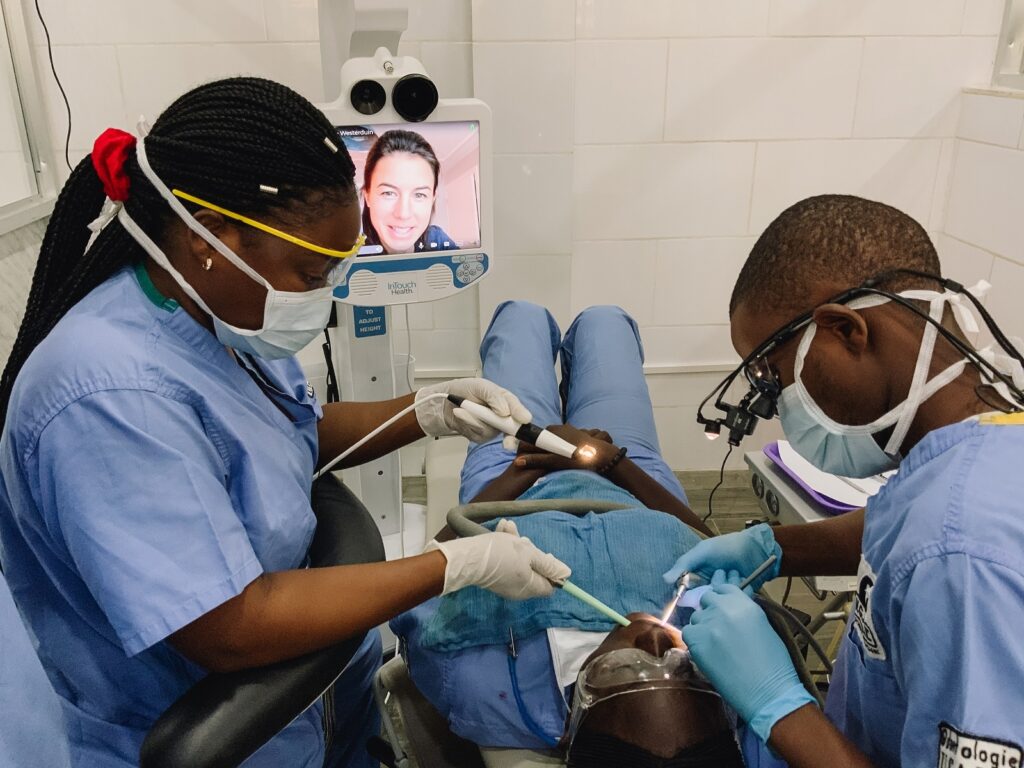 Sustainable change
My husband and I continue to hope to return to Africa with Mercy Ships in 2021. We expect to be able to do a lot there. As an entrepreneur, Harmen can contribute to improving oral care by coaching and supporting dentists in founding their own practices. Starting up and running a dental practice successfully requires entrepreneurship as well as dental skills and training. Our dream is to bring education and entrepreneurship together to create lasting change.
This is a message published on the Mercy Ships website. Read more and support Mercy Ships by clicking on this link: www.mercyships.org