Dr. Raphael Yaradouno is a recent graduate dentist from Université Gamal Abdel Nasser de Conakry : Département d'Odontologie (Gamal Dental School in Guinea).

In 2018, Dr. Raphael received 1-month of training (dental assisting, dental sterilization, patient education, and patient recordkeeping) during Mercy Ships Field Service when the Africa Mercy visited Conakry, Guinea. At the time, Dr. Raphael was a 6th year dental student finishing up his last year of courses.

After the 2018-19 Mercy Ships Field Service, the Africa Mercy departed Guinea but Mercy Ships continued their engagement with Gamal Dental School hoping to implement clinical training (opening an on-site dental clinic) into the curriculum. The recently graduated class of 31 dental students, including Dr. Raphael, began an intensive 3-month course with Mercy Ships consisting of oral/dental anatomy, digital radiology, and treatment planning. At the end the 3-month course, Mercy Ships selected the 10 best students based on criteria including leadership potential, evaluation scores, and class participation/attendance.

Dr. Raphael was one of the 10 students selected for an 18-month clinical internship with Mercy Ships that included 3 months of dental simulation in operative dentistry, prosthodontics, endodontics, & oral anesthesia. The 15 months focused on treating patients at the recently opened dental school clinic. During the clinical internship, the group of clinical interns adjusted to the COVID-19 pandemic switching to tele-education & tele-dentistry with Dr. Marijke Westerduin providing classroom and clinical training remotely.

Dr. Raphael has recently requested to go for English fluency training in Ghana so he can become a future teacher at Gamal. Raphael wants to specialize in Oral Radiology in the future, but most programs within Africa are anglophone and require English fluency.
The proposed project includes financial sponsorship for a 6-month intensive English fluency program at TAS English Institute in Accra, Ghana.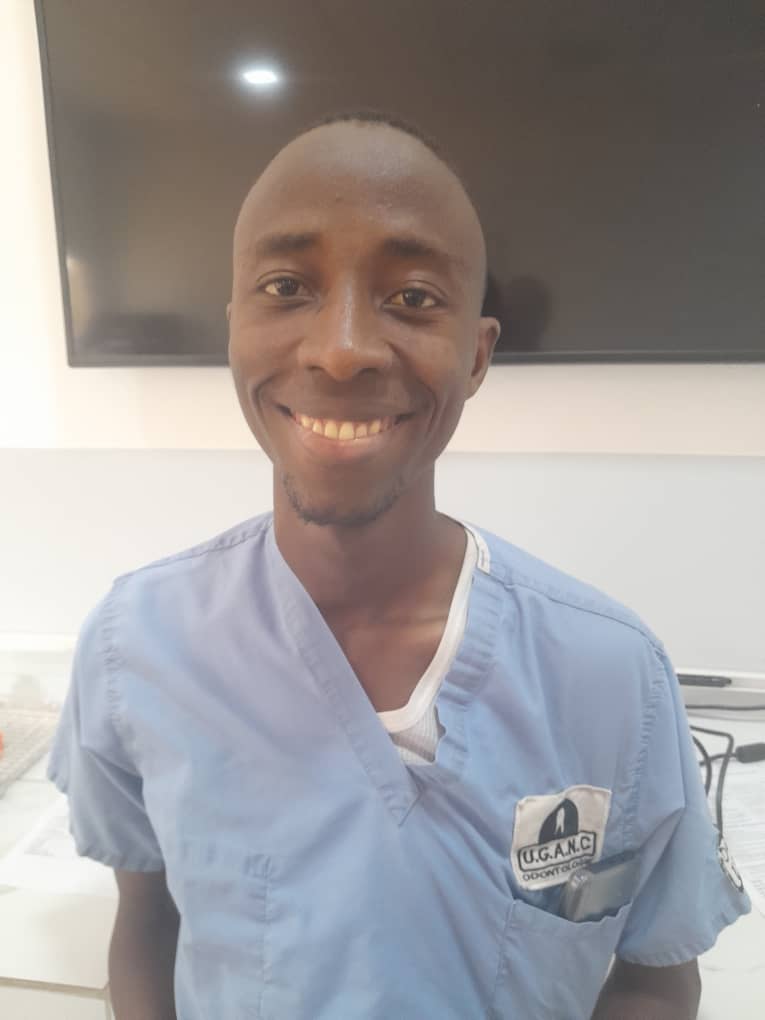 Wil je meer informatie over dit project?